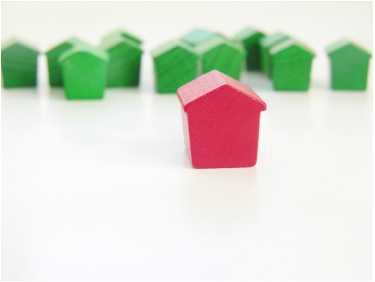 Home ownership is a dream nearly all Canadian's share
The purpose of this article is to provide a recent immigrant and new Canadians with a step by step guide for mortgage qualification.
How to qualify for a mortgage as a new immigrant
Just as we've discussed before, there are three basic criteria for mortgage qualification:
credit – As a rule of thumb, mortgage companies are looking for a potential home owner to have 2 forms of credit for a minimum of 2 years in order to qualify for a mortgage
income – As a rule of thumb, mortgage companies are looking for a potential home owner to have completed his/her probationary period with their current employer, and many even require 6 months on the job. There are differences for self employed homeowners, as well as those on commission.
down payment – In general for those with qualifying credit and income, a minimum 5% down payment is all that is required. For those is excellent credit, the down payment can come from gifted, or even borrowed sources.
As a new immigrant these basic qualification criteria remain, however, with a few tweaks to help match the varying circumstances of someone's time at work, residency status, source of down payment, time in Canada, and country of origin. This next section will explain these unique tweaks in qualification to help any new immigrant qualify for a mortgage.
Credit qualification for a new immigrant looking for a mortgage
As mentioned above, the general rule regarding credit is that a potential home owner is required to have 2 trades active for a minimum of 2 years in order to qualify for an insured mortgage. However, as a new immigrant who has not been in Canada for over two years, how would this be possible? Plain and simply, it isn't.
Therefore, in order to help new immigrants qualify for a mortgage with greater ease, the two year's worth of credit requirement has been eased. For Permanent Residents from a country with an existing credit report, mortgage lenders are able to accept foreign credit reports in lieu of Canadian credit reports -while still allowing the home owner to only have a 5% down payment. For those new immigrants with PR status, coming to Canada from countries without credit reporting agencies and/or credit reports, mortgage lenders are able to accept reference letters from financial institutions the home owner has dealt with. 
For a new immigrant on a Work Permit, or who otherwise does not have Permanent resident status, the credit requirements remain the same, however, the minimum down payment required differs. Minimum down payment requirements increase to 10% for a new immigrant on Work Permit in order to qualify for a CMHC insured mortgage. In addition, no funds being used for down payment can be coming as a gift, or be borrowed -the entire down payment needs to be coming from the purchaser directly.
Mortgage for a Permanent Resident vs Work Visa
In addition to down payment differences, there are differences in the types of property that new immigrants are able to finance based on their status as a Permanent Resident or being on Work Visa.
If the home purchaser meets the credit requirements above, and has his/her Permanent Resident status, he/she is able to purchase a single family home or duplex with a minimum of 5% down payment, and a triplex or even a fourplex with a 10% down payment. With strong enough credit, these funds can even be coming from a gifted or even a borrowed source.
On the other hand, for a home purchaser on Work Permit, only a single family detached home purchase is insurable (no duplex, triplex or fourplex financing is currently available with less than 20% down payment), with a minimum 10% downpayment, coming directly from the home owner's own resources -no gifted or borrowed money can be used for down payment.
Income requirements for a New Immigrant looking to purchase a home
For both those with PR and Work Permit status' the income requirements for securing a CMHC insured mortgage remain the same: the income must be guaranteed, and be verifiable by way of 3rd party validation. This means that income must be verified by way of pay stubs, Notice of Assessments, job letter(s) etc. For those self employed, commissioned, or using overtime a 2 year Notice of Assessment average income is used for the purpose of mortgage qualification.