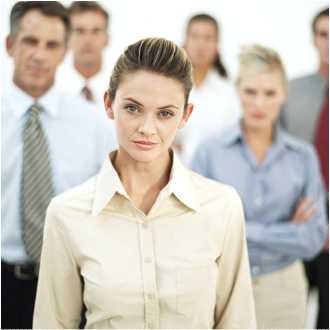 How to select the best mortgage broker for you in 4 easy steps
There are a lot of mortgage brokers in Edmonton, in Alberta, and in Canada. Choosing which mortgage broker in your city, town, or province will be important, because your mortgage broker will:
be the one who helps you determine a budget (so that you can start looking for a home),
get's your mortgage approved (once you've found a home),
and then has to ensure that the mortgage is funded on time (so that you can move into the home you found).
If the mortgage broker you select comes up short in any of the 3 above listed parts of his/her job, you could find yourself unable to find a home that fits within your budget, could be unable to get your mortgage approved in time to meet your condition deadline(s), or could be unable to get your mortgage funded on time. Now, any of these things could happen for a variety of reasons;
the mortgage broker could give you a low budget because they didn't know your timeline and therefore used a higher prequalifying rate just to be safe
the mortgage broker gave you a low budget because you didn't provide him/her with the right income information or they didn't ask you for the right income information
the mortgage broker could miss your deadline because you failed to provide him with your contract in time, or didn't provide a reasonable amount of time to begin with
the mortgage broker could miss the deadline because of missing paperwork, or an unexpected illness, 
the mortgage broker could miss the deadline because of complications related to information they did/didn't take from you up front
the mortgage broker could  be unable to fund in time because they didn't collect paperwork from you in time
the mortgage broker could be unable to fund in time because they didn't provide you with a complete list of paperwork
the mortgage broker could be unable to fund in time because you refused to provide the requested paperwork in time
the mortgage broker could be unable to fund in time because your situation changed from the time of approval to funding (job loss, credit changes, etc)
There are still so many other reasons why a mortgage broker could find him/herself coming up short when it comes to providing you with a budget, getting your mortgage approved, and/or getting it funded on time -these were just reasons I could think of at the time of writing this article. As you can see, some of the reasons for failures are the fault of the broker alone, and some involve both the broker, and you the client. When selecting a mortgage broker, what you want to do is choose someone who will avoid making mistakes on their part, while also coaching you through the process, so that you too are able to do what you need to do, to ensure the best of results.
We've talked about the 5 things you should be looking out for when selecting your mortgage broker in the past, and we're now going to help you select the best possible mortgage broker, step by step. 
Step 1: Do some research 
In order to select the best available broker in your area, you first need to determine who the brokers in your area are. Google 'mortgage broker Edmonton', or 'Edmonton mortgage broker' and you'll find yourself  a good starting list. 
Next, talk to your friends and family members. You will definitely know someone with a mortgage, and it would be good to ask them what their experience was like when getting their mortgage set up, and who they used. 
Once you have a list of at least 5 brokers to talk to, you're ready for the next step.
Step 2: Prepare some questions for each broker 
This is by far and away the most important step of the process. Before actually meeting with, or speaking to any broker for the purpose of comparing them, you should know what you want to ask them. The above referenced '5 things to look out for when selecting a mortgage broker' will provide you with a good set of questions to ask, and things to be looking out for, but on top of that, you'll need to decide what is really important to you.  I would recommend that you prepare at least 3 questions in advance (as simple as: how long have you been in business? where is your office located? what are your hours?).
Step 3: Call each broker on your list
Once you have an outline of what you want to ask in mind, start calling each broker(or apply on their website) and talk to them. Explain your questions, and thoughts, make mention of your referring source(if someone told you about them), and try to get a feel for how comfortable you are with the broker's ability, knowledge, communication skills, and attention to detail. 
After speaking to each broker, be sure to write down what you thought, and save their contact information.
Step 4: Select a broker, and stick with him/her
Once you've gone through the interview process with every broker on your list, select the mortgage broker that you felt best about, and STICK WITH THEM. Trust your own gut, and stay the course. Be open with your broker, and ask him/her as many questions as come to mind. If you find yourself frustrated with the process, or not seeing results, talk to your broker about your concerns so that they can explain what is happening. 
In essence, once you've gone through the interview process, you should essentially know your broker. Keeping him/her in the loop will help ensure that you are able to maximize the success of your working relationship. Your mortgage broker is here to help you secure the best mortgage possible -or at least, he/she should be, but they'll only be able to do so if you are openly communicating with him/her.