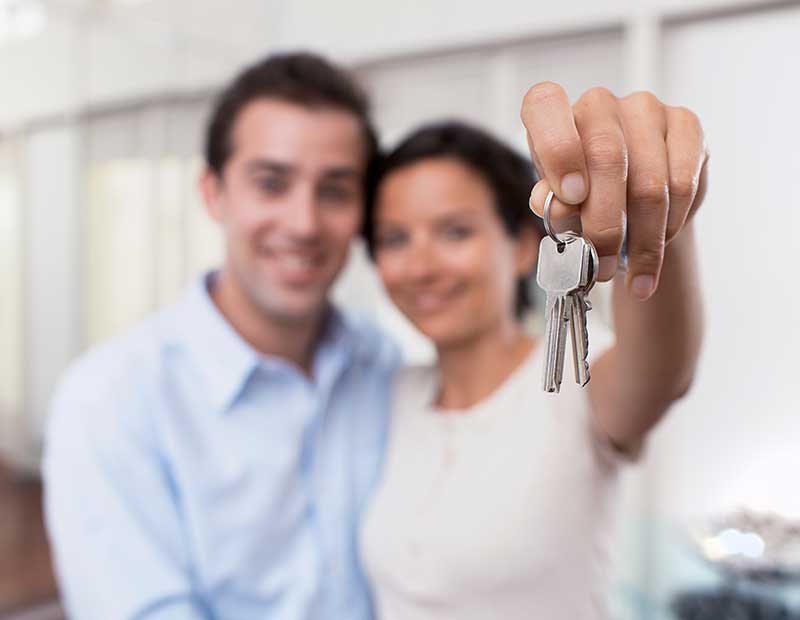 What you'll need to do to qualify for a mortgage, step by step
The purpose of this blog post is to provide you with a step by step set of procedures to follow in order to qualify for a mortgage. We'll be going over what you need to do, what information/paperwork you'll want to collect, and who you'll need to contact -all with an easy to follow schedule.
Step 1: Deciding whether to buy a home or continue renting
We've discussed this before in detail, but here again is a brief summary. The decision of whether to buy or rent is based on several factors, both financial and personal. In a financial sense, it is simple: if the cost of home ownership is lower than rent, you should buy. We have gone over how to calculate the difference in the above referenced blog post, so take some time to do the math for yourself.
The other part of this discussion is completely personal. Do you want to own a home? Do you want to be responsible for maintenance?
Step 2: Figure out how much down payment money you have available
Once you've decided that you do indeed want to buy a home, the next step is to figure out how much money you have available for down payment, moving, renovations, etc. If you want to qualify for a mortgage, you'll need to provide your mortgage broker with a number. In order to calculate just how much money you will have available at the time of purchasing a home, I would recommend you do the following:
add up your savings
find out home much money you have in your RRSPs
find out the value of your investments, if they can be cashed in, and if so, find out if there will be any penalties or charges for cashing them in
talk to your immediate family members (parents, siblings, children and grandparents), and find out if any of them could potentially help you out
Add up all the money available to you, and then determine how much money you are comfortable spending on the purchase of a new home, and how much money you want to keep in your account to handle life's many expenses. Remember the number -it will be important. 
Step 3: Contact your Mortgage Broker
Once you've figured out how much money you will have available for purchasing a home, you are pretty much ready to contact a mortgage broker, and get the mortgage pre-approval process started. We've discussed the most common types of mortgage pre-approvals in this blog in the past, for more information of types of pre-approvals, click here. In order to pre-approve you, your mortgage broker is going to need the following:
1. your full legal name
2. your birth date 
3. your social insurance number
4. your personal contact information (e-mail, phone, etc)
5. your address history for the past 3 years at a minimum (where, how long, renting/owning, etc)
6. your employment history for the past 3 years at a minimum (where, how long, job title, income)
7. a list of your assets (approximate bank account balances, investments, vehicles, etc)
With this information, your mortgage broker will be able to go through the process of pre-qualifying you for a mortgage. With the mortgage pre-approval, your mortgage broker should provide you with a budget, a maximum qualification amount, a timeline, a list of the available mortgage products, and a quick breakdown of what items he/she will need from you in order to actually purchase a home, and obtain a mortgage. 
In general, your mortgage broker will need the following documents within about a week of you writing an offer on a home you're looking to purchase:
1. a Job Letter and Pay Stub from your employer to confirm your start date, job title, and income
2. 90 day's bank statements showing sufficient funds for your down payment and closing costs
3. a copy of the Purchase Contract and Feature Sheet for the home you are looking to purchase
4. a VOID cheque from the account you will be making your mortgage payments
If you are self employed, work on contract basis, or are using overtime, have limited credit, are obtaining your down payment as a gift or from a borrowed source, or if there is any other complication involved in obtaining a mortgage for you, your broker may ask for additional information. 
Step 4: Contact a Real Estate Agent
With a mortgage pre-approval in hand, your next step is to begin shopping for a home. I recommend using a realtor when shopping for a home, as they will be able to provide you with a tailored list of available homes in your desired neighborhood(s), and also protect your interests when dealing with the seller of the home you are interested in. 
You should definitely let your realtor know the following:
1. What mortgage amount you have been pre-approved for
2. What your desired purchase price is
3. What your desired neighborhood to live in would be, and what you want to live around
4. What your desired property type is (home, condo, townhouse, acreage, etc)
5. What features you are looking for in a home (renovated, new construction, finished basement, big yard, mature trees, pool, etc)
6. What your timeline is for purchasing a home
With this list of information in hand, your realtor will begin his/her search, and provide you with homes to choose from. Once you've found the home you would like to make an offer on, let your realtor know, and let the negotiating begin. There are 2 main conditions that I would always recommend you include in any offer:
1. Subject to Financing
2. Subject to a Home Inspection
Once the offer has been accepted by the seller of the home you are looking to purchase, contact your mortgage broker, and have your realtor send the mortgage broker a copy of the Purchase Contract, and Feature Sheet for the home you are buying.