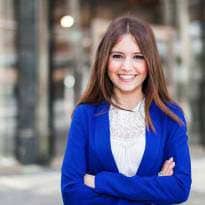 On October 17th mortgage qualification changed, and as per recent developments, November 30th will see another change come into effect
On October 2nd, 2016 the Federal Government announced that there would be changes to mortgage qualification, and that those changes would be implemented as of October 17th, 2016. Those changes primarily revolved around the concept of trying to ensure that homeowners that have purchased homes in the current low interest rate climate, would be able to afford their mortgage payments in a normal interest rate market (between 4-5.5%).
In order to do this, the Federal Government implemented a policy, requiring all mortgages to be qualified using the Bank's Posted 5 year fixed rate, not the discounted contract rate. Canadian borrowers would now need to qualify at a rate of 4.64%, instead of qualifying at the discounted rates they are currently paying -as low as 2.29% for 5 years fixed.* The effect of this change to mortgage qualification rates has resulted in a drop in purchasing power for all Canadians looking to purchase real estate with financing obtained through any of the national mortgage lenders by approximately 21%. For example, someone who qualified for the purchase of a $500,000 home on October 16th would only qualify for a $400,000 purchase as of October 17th.
However, the Federal Government added a couple of wrinkles into the changes implemented on October 17th.
First, the Federal Government is giving some extra time to those purchasing a home with atleast 20% down payment (therefore avoiding mortgage loan insurance). For those purchasing a home without the need for mortgage loan insurance, the cut off date for being able to use the fully discounted rate for qualification purposes has been pushed out to November 30th, 2016. This extra time could prove incredibly valuable for those on the fence.
The second wrinkle involves those who have purchased new homes under construction. As per the changes announced, for those contracts written prior to the October 17th deadline, borrowers will be able to continue to qualify at the discounted rate of their mortgage, and not at the Posted Bank Rate. This added wrinkle proves to be incredibly important to those with completion mortgages, with large deposits already paid to their builder(s), as it will allow for them to be able to take possession of their homes -since most would otherwise lose their deposits, and potentially face lawsuits from builders if they were suddenly unable to pay for the home they'd already purchased 6-18 months ago.
For more information regarding the Changes to Mortgage Qualification announced by the Federal Government, and to find out how these changes might impact you, call 780-479-2222, and speak to one of the highly qualified Mortgage Brokers at Alberta Mortgage today.