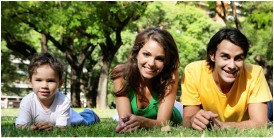 As we all know, home renovations can be costly. Ranging anywhere from a few hundred dollars for shelving, to $150,000 or even more for major home improvements, the cost of renovating a home can often prohibit change. Adding bedrooms, finishing a basement, renovating a bedroom or bathroom, or even mandatory improvements like replacing a roof, or foundation repairs add up. Many homeowners find themselves struggling to save up the necessary funds for improvements, but budgetary constraints can be alleviated by way of the CMHC Refinance Plus Improvements Mortgage.
The CMHC Refinance Plus Improvements Mortgage offers a solution to the problem of homeowners not being able to pay for the entire cost of home renovations. Through this program, existing homeowners can have as much as 80% of the cost of renovations/upgrades financed, and included in their mortgage. For example, if you were looking to spend $20,000 to renovate your kitchen, it could be possible to use the CMHC Refinance Plus Improvements Program to provide financing of $16,000, and as a homeowner you would only have to come up with $4,000 at the time of renovating.
By including the bulk of the cost of renovating into their mortgage, homeowners are able to renovate larger spaces that would have otherwise been too expensive to attempt. The program offers homeowners the ability to realize the potential of their home without emptying their savings, by financing the improvements through their monthly mortgage payments.
The process of applying for the CMHC Refinance Plus Improvements Mortgage is simple, and for details contact Alberta Mortgage.