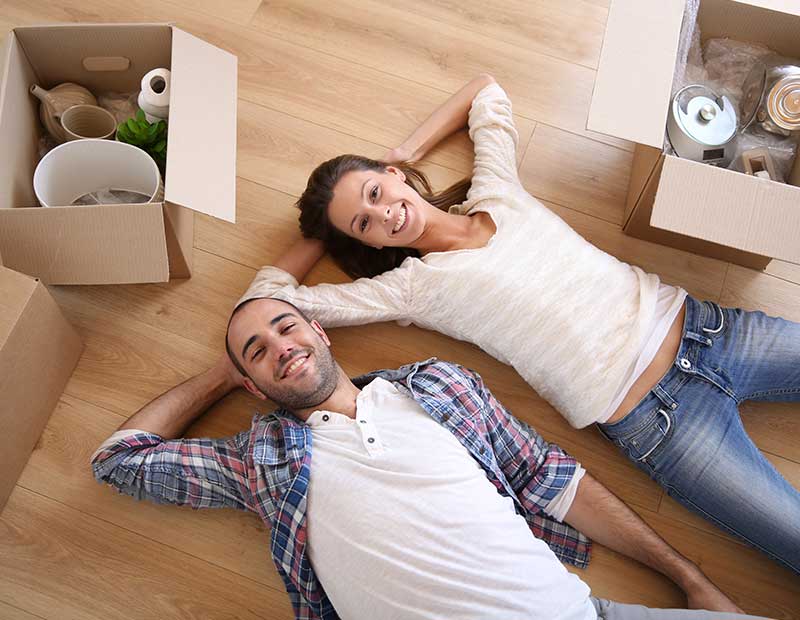 Tweet
How to qualify for a mortgage in Alberta
Qualifying for a mortgage can be complicated, but does not need to difficult. In essence, three factors determine mortgage qualification, whether you are attempting to get your first mortgage, or 100th mortgage with a 5% down payment: credit, income, and down payment.
You need to be able to demonstrate that you've been paying your bills, that you have the income to handle the new expenses of home ownership, and lastly, you need to have a down payment.
1. Credit
In order to qualify for a first mortgage with a 5% down payment, there are certain credit baselines that potential homeowners need to meet. As someone looking to apply for your first mortgage, you will need to have 2 forms of credit in place for a minimum of 2 years, and a credit score of 610 at a minimum.
Next you might be asking, what would be considered to be an acceptable 'form of credit?'
For the purpose of a first mortgage application, acceptable forms of credit include: credit cards, secured and unsecured lines of credit, personal loans from financial institutions, consolidation loans, and auto loans. Additional credit types that can be accepted in place of conventional credit forms would be: utility bills, cell phone bills, and student loans.
The next part of the credit equation involves a potential homeowner's credit score. The mortgage loan insurers (CMHC, Genworth, Canada Guarantee) have set a minimum credit score requirement for first mortgage applicants at 610.
Quick First Mortgage Qualification Tip:

"You should speak to a mortgage broker atleast 12 months before you seriously begin the process of looking for your first home. Your mortgage broker will be able to assess your entire situation, and provide you with a budget, saving strategies, and even some credit repair ideas (if the situation calls for it)"
You might now be asking, 'what does a 610 credit score mean?'
We have discussed credit scores and criteria in detail on this blog in the past here, but generally speaking, a credit score of 610 would be held by someone who has not had any credit delinquencies in the past 6 months, and no more than 3 delinquencies in the past 2 years. A credit delinquency refers to any negative reporting on a person's credit report. Late payments, collections, credit cards being over the limit, past due, etc.
2. Income
The next part of the first mortgage qualification discussion is income. In order to be given a CMHC/Genworth/Canada Gaurantee insured first mortgage, potential homeowners must demonstrate that they have the ability to make their mortgage payments. Specifically, the mortgage loan insurers look for homeowners to not be committing more than a certain percentage of their gross annual income on their home, as well as for all other debts being reported on their credit bureau. As a general rule of thumb, the mortgage insurers recommend that a homeowner's mortgage payments, property taxes, condo fees and home heating costs not exceed 35% of their gross annual income.
Your first question might be, 'how is income calculated for the purpose of first mortgage qualification?'
For salaried, an hourly wage employees, gross annual salary as outlined on the applicant's employment letter, and pay stub serve as the number used for mortgage qualification.
Your next question, 'what about bonuses, and/or overtime income?'
For those looking to use bonus, overtime, commission, etc on top of their salary or hourly base, a 2 year average is used for income qualification.
| | |
| --- | --- |
| 'If I'm self employed, and do not declare sufficient personal income to qualify, what are my options?' | |
For those who are self employed, income is calculated by way of averaging the most recent 2 year's income tax declared income. There are programs designed for self employed home owners to get first mortgages, even if they do not declare sufficient income to qualify, however, those programs require larger down payment, and follow more strict credit requirements. For more information about mortgages for self employed Albertans, contact Alberta Mortgage.
3. Down Payment
In 2012, the Federal Government introduced minimum down payment restrictions, that require all Canadians to have a minimum 5% down payment, regardless of occupation, credit rating or income. For those who have not managed to save up a full 5% down payment on their own, not all is lost. While a minimum 5% down payment is required for all Canadians looking for a CMHC/Genworth insured first mortgage, programs exist allowing for the down payment to come from a borrowed source, or gifted from a direct family member. We've discussed down payment requirements, and options in some detail here before.
In Summary
3 things will determine whether or not you will be able to qualify for your first mortgage: Credit History, Income Qualification, and Down Payment. If you are looking to purchase your first home, and therefore will need to qualify for your first mortgage in the near future, talk to a broker, and go through the process of getting yourself pre-qualified. You'll either learn that you have the ability to purchase a home now, or will be able to put together a strategy to qualify for your first mortgage with the help of your mortgage broker.